We want to share our knowledge, by opening the doors of our manufactory to you.
How are made our mattresses?
Discover different steps that we are doing every day for all our mattresses at the manufacture.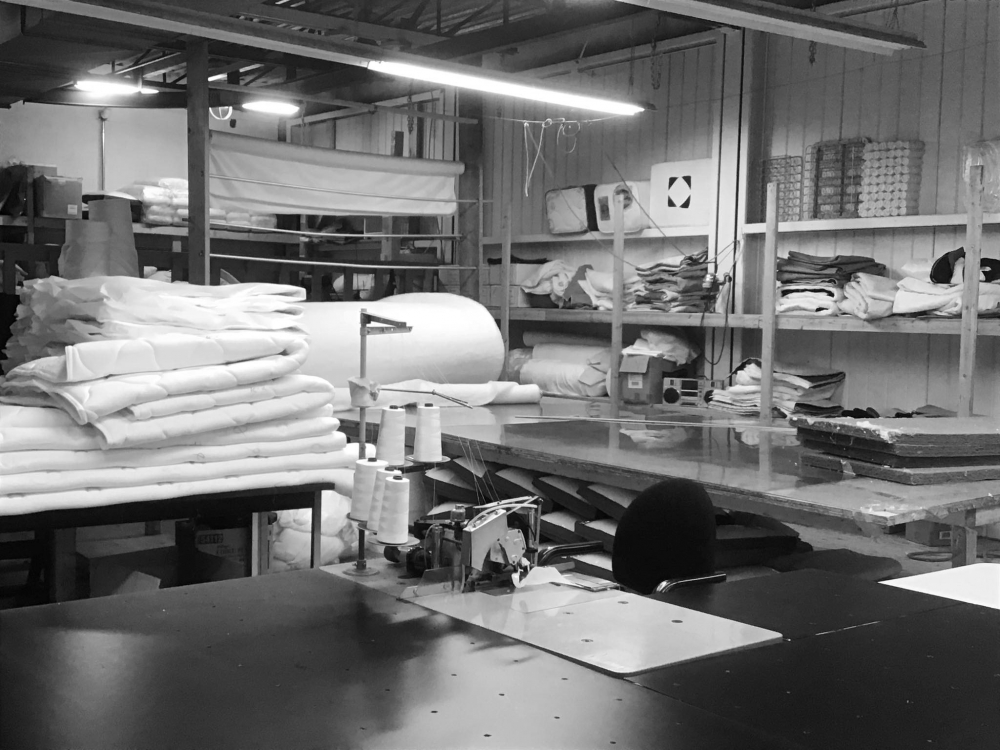 The first step is the measurement process. Meanwhile, we always have to keep in mind each fabric characteristics (elasticity, thickness and patterns). Once the measurement done we adapt our working methods. For example, thicker fabrics are cut with rotary cutter while thinner fabrics are cut with specialise scissors.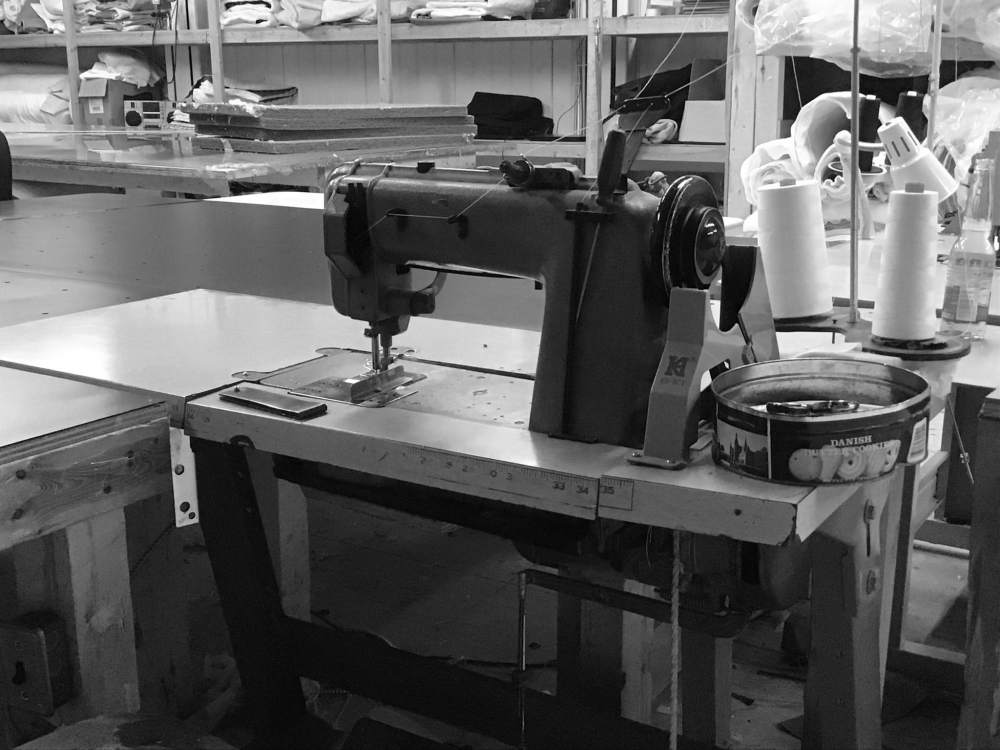 The second step is the sewing process. First, we assemble the band that goes all around the mattress with an industrial sewing machine. Then, we add pipping all around the covers with a tape edge. That's how we are able to fix the band and the covers.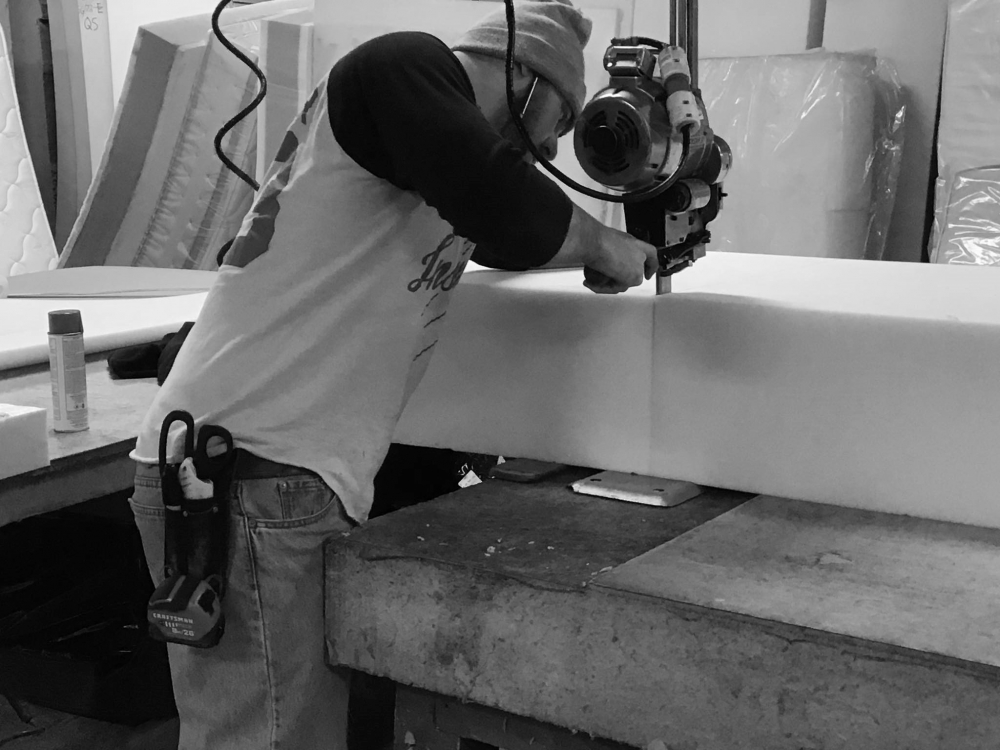 The third step is to cut the foam. Each cut is made right here at our factory. For voluminous cuts we use a slitter and for the small ones automatic cutters. That's how we can offer customization service.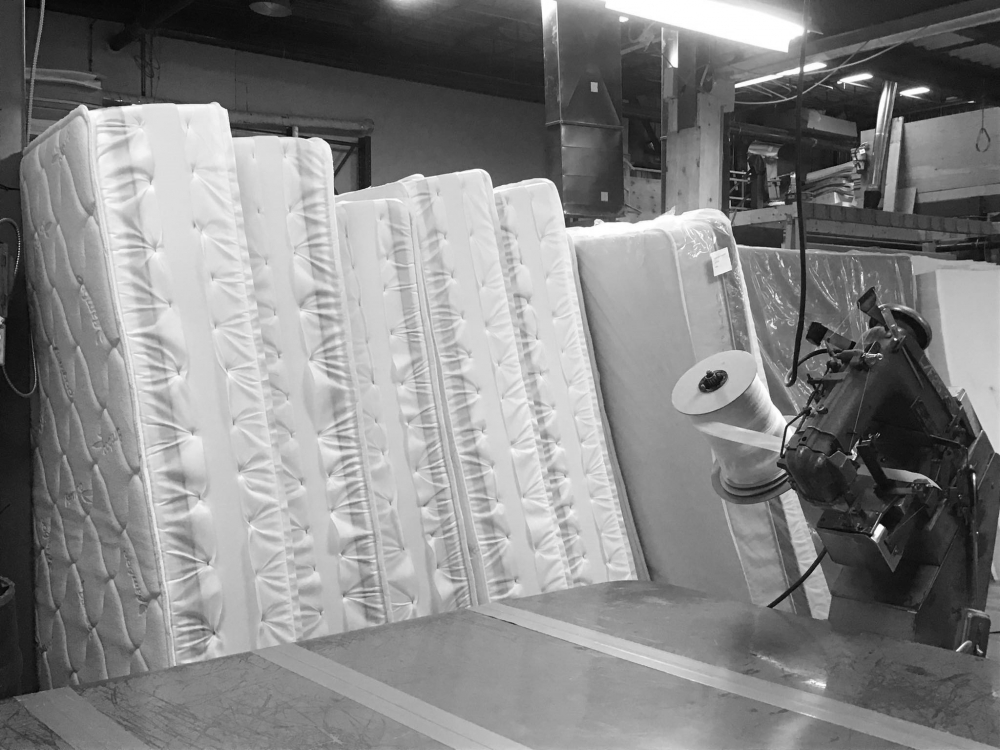 Step 4 : Assembly of parts
The fourth step is to assemble the different parts of the mattress chosen. The foam, the latex and the fabrics are fixed with a water based adhesive certified Greenguard Gold applied with an air-pistol.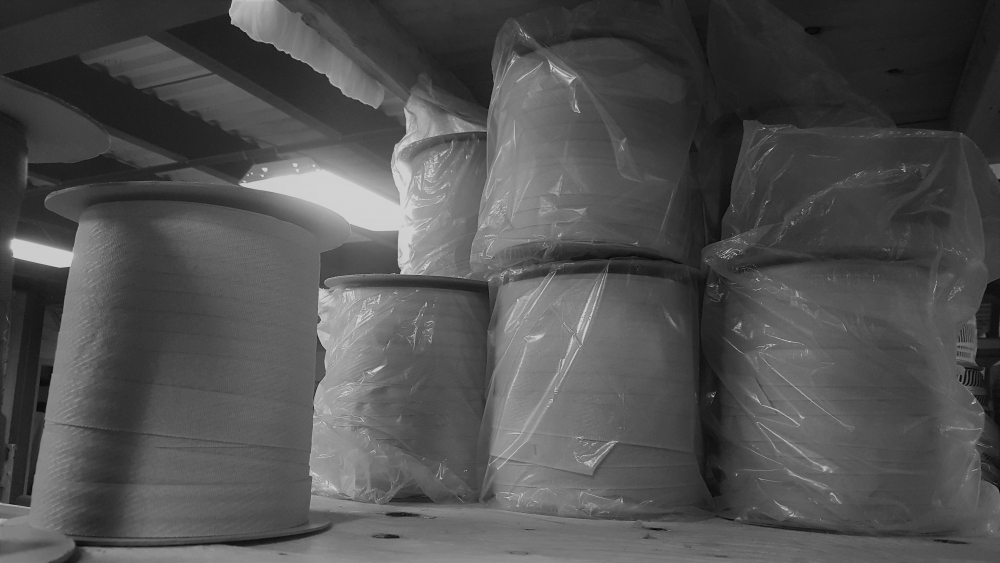 The final step is the closing. Once all the pieces are put together we use a tape edge. This specialize industrial sewing machine is strong enough to join the band with the covers. Once for all, the mattress is ready to be delivered home so you can enjoy the best night's sleep.